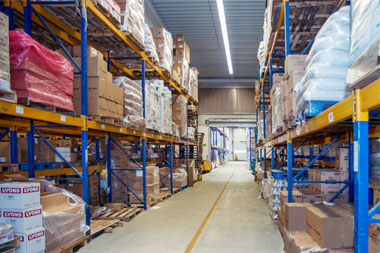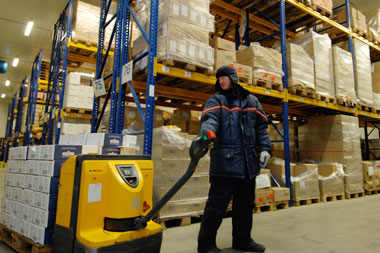 We promptly deliver the very best products using tailored integrated logistics solutions, to any place in the world. Our warehousing facilities are centrally located in Bremen – close to many ports – and include several frozen as well as dry, chilled and temperature-controlled warehouses.
We transport by road, sea and air where necessary. We can regularly ship multi-temperature lots. To ensure permanent control over the cold chain, we have our own fleet of reefer trucks. We also work together with a network of logistical providers to guarantee fast and reliable transportation at competitive prices.
All of our facilities are bonded and have the necessary veterinary approvals. They are therefore licensed to store transit goods as well as tax- and customs-free products.
Our facilities are all equipped with state-of-the art technologies to increase efficiency and flexibility, and exceed the highest quality standards. Also, as members of HACCP and AEO we frequently undergo rigorous quality and veterinary health controls ensuring all products in our warehouses are handled safely. Our internal quality controls include an audit team which checks every incoming and outgoing order as well as taking constant care of the products' shelf lives.
Efficiency, service and on-time deliveries are our strongest assets. Integrity, flexibility and 'going the extra mile' are the key values of our business philosophy – we never miss a shipment!